Serene Camiguin: White Island Sunday Morning
9:20 PM
Sunday morning started out with a little rain followed by a rainbow. We took this as a sign that it's the perfect time to visit Camiguin's white island. It was just a ten-minute boat ride from Paras Beach Resort.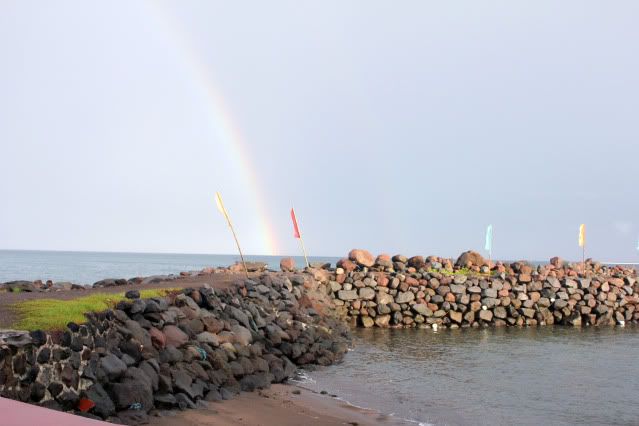 A rainbow greeted us that Sunday morning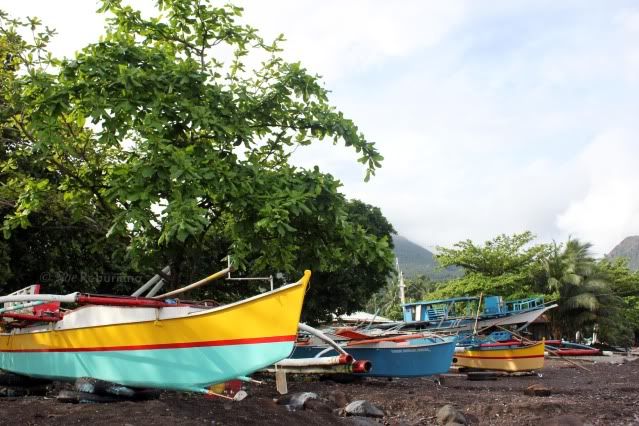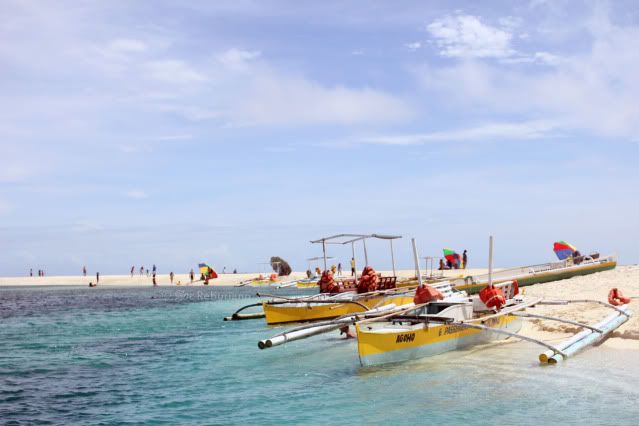 The sand was out of corals so it's not exactly as fine as the sands of Boracay. Some parts are rocky but the place is ideal for taking a lot of photos.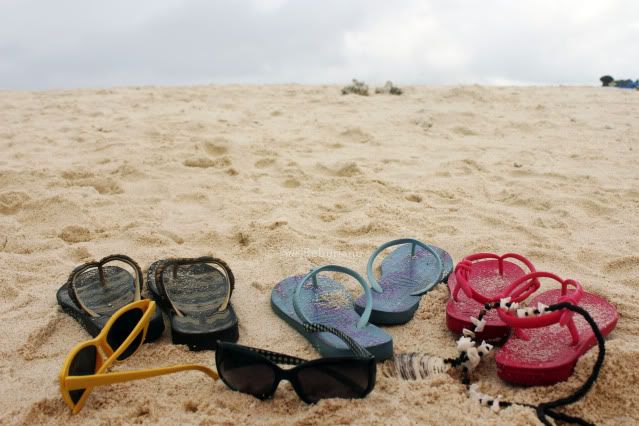 You're surrounded by mountains. You would actually feel isolated as there are no trees. It's plain sand and rocks.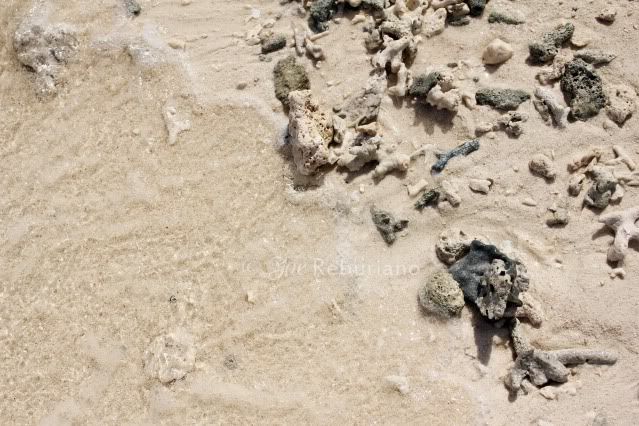 The morning was all about taking photos because my friends missed the beach so much. It was also coupled with some minutes of snorkeling. We couldn't walk to the other part of the island where there were starfishes because it just rained and the waves were high and strong.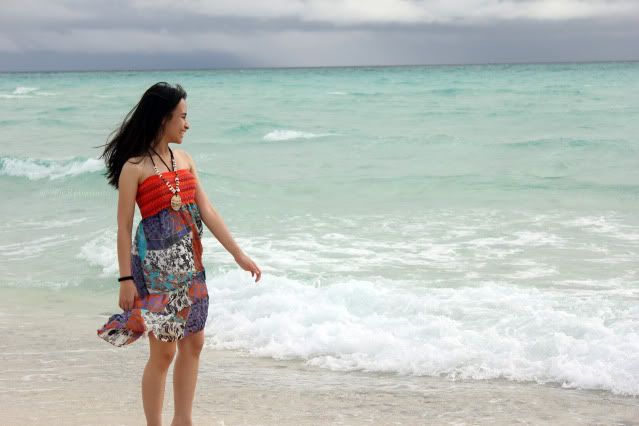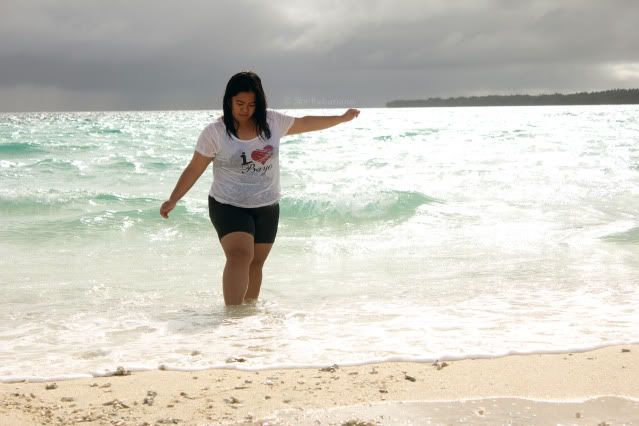 I entertained myself by eating a sea urchin which basically tasted like the sea. It only costs P10.00 so there was no harm in trying (unless you have a very delicate stomach or hates seafood).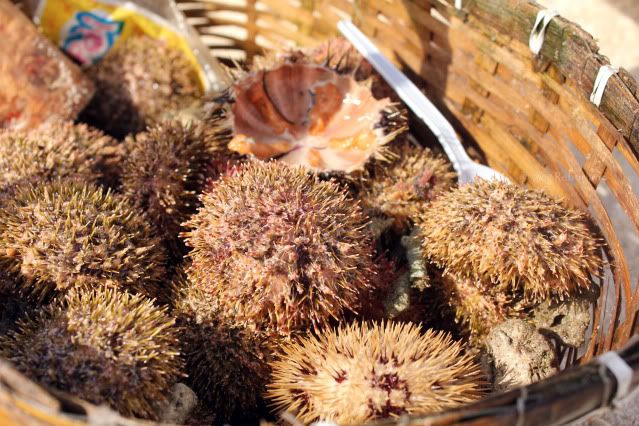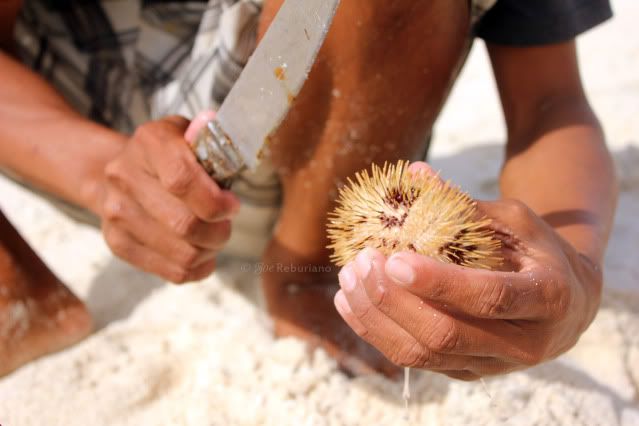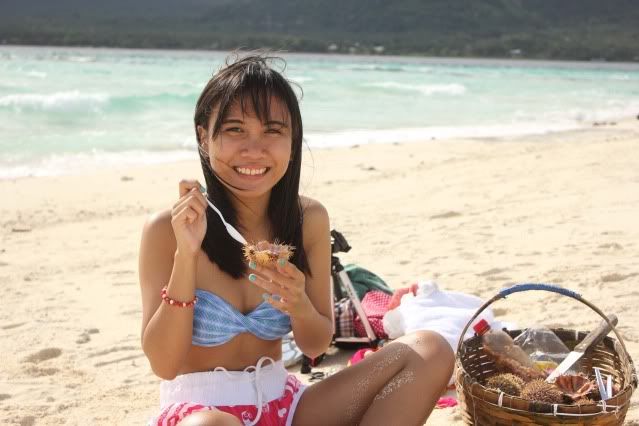 I loved the peacefulness and solitude that the white island brings. Just don't forget to tell your boat man what time you'll be picked up. Just a note: two hours isn't enough for me on this island even though it's just small.