Take me with you: Moleskine's Red Plain Pocket Notebook
12:08 AM
I first packed my red notebook during our trip to Boracay. I wanted it to be one of my new travel companions. I've always wanted to have an affair with this legendary notebook. So I placed it at the side of my backpack and rode the plane.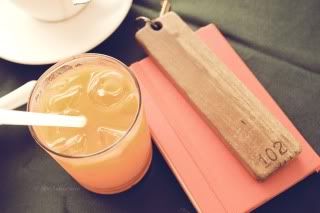 Its convenience is undeniable. Those blank pages can easily be filled with trip facts, doodles and thoughts. Its elastic closure guarantees those tickets and receipts wont be falling out. Its expandable inner pocket can keep your plane tickets, extra money and those sentimental things you want to bring home. It's a great alternative for your emergency wallet. Who would want to steal a notebook?
The color red stands out in my bag. For those who want to be discreet, you can always opt to buy the black version. After taking it with me for the past three trips, I can already consider it as one of my essential travel companions.
I know it's an expensive notebook and I got mine as a gift but I wouldn't mind purchasing another one in the future. No wonder it's a legendary notebook. I think I'll purchase one of those city notebooks next time.