Singapore Galore: Rucksack Inn at Lavender
9:51 PM
Rucksack Inn at Lavender can be your home away from home in Singapore. It is NOT your fancy hotel or your bed and breakfast inn but it's definitely worth your hard-earned travel money. "Homey" would be the perfect adjective for it, even it may seem overused at most occasions. This isn't one of those occasions.

Rucksack at Lavander is the third of the Rucksack Inns situated around Singapore. The first two can be found in Hongkong Street just near the famous Clarke Quay.

It's technically a backpacker's inn. There is some hesitation for this backpacker's inn virgin. I have been used to hotels and resorts especially during our company trips. Singapore happens to be expensive so we had to find ways. That lead us to this site: http://www.rucksackinn.com/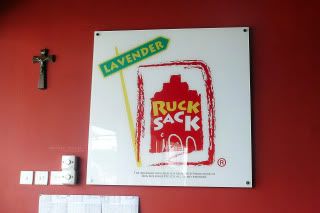 Staying Inn
So how was the experience for this certain backpackers inn virgin aka me (and also some of my colleagues)? It was wonderful and filled with so much pleasure.
Since there were ten of us, we decided to book the whole 14-bed dormitory. The initial plan was to stay for one night at Rucksack Lavender. We would then transfer to the 10-bed dormitory at Hongkong street since it's nearer to Clarke Quay. However, the staff saw how many boxes and bags we had so they offered us the remaining two nights at a discounted price. This is to avoid the extreme hassle of moving everything. They also mentioned that Rucksack Inn 2 was found at the 3rd floor of the building without any elevators. We got the first night for SGD392 and the other two nights for SGD350.00.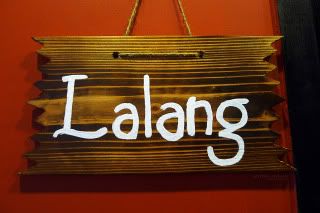 Their 14-door dormitory
The room was spacious and homey enough. I got a peak of their double and quadruple rooms. They are good enough for you to rest. Their blankets are extremely fluffy. At one point I folded part of the blanket and hugged it to serve as my second pillow. It was THAT fluffy.
The doors had no lock but there were lockers available for your valuables. Footwear are not allowed also inside the rooms. You can place them in the colorful shoe cabinets near the lockers.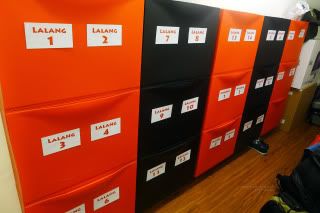 I want a shoe cabinet just like this at my house!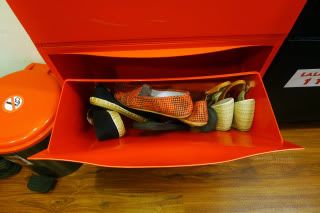 There are two communal toilets and two communal shower rooms. Outside the shower area are three mirrors and sinks. You can use the blowers for free.
All-day breakfast!
Cute note on the kitchen top
Yes, you get all-day breakfast at Rucksack Inn. It's not your hotel buffet breakfast but it's definitely your homey breakfast. They have a toaster (with endless loaf of bread available!) and microwave available for your use. Beside the toaster were bottles of strawberry jam, peanut butter, coffee, sugar, and creamer.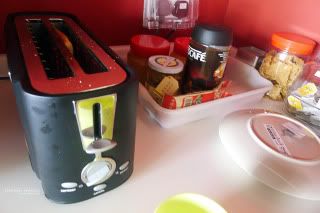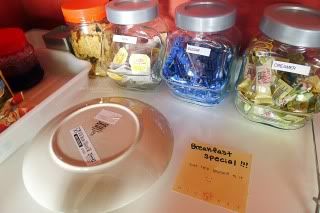 And if you're still hungry, you can always cross the street and eat at Lavender Food Square.
Staff
Friendly, understanding and always smiling. If you've got a question, they will happily answer you. They make sure the rooms and hallway are filled with the scent of ginger and cinnamon. They can do your laundry for S$8.00 per bulk.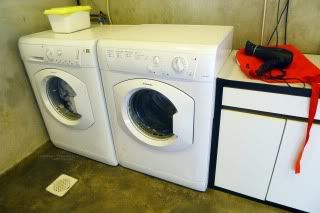 Amenities and more!
There was a night barbeque party the night we arrived. Some of the guests even came into our room to invite us to hang out during the barbeque party and have some beer. We were tired from the conference so we chose to sleep. But the invitation was very much appreciated.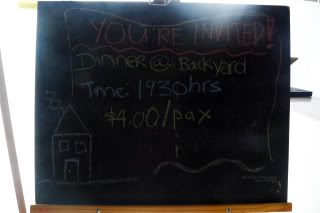 There are even more things to do other than check your online accounts using their Apple desktops and free wifi. They have a bookshelf with a decent selection of fiction books and a variety of Singapore maps. They also have an XBOX and cable TV.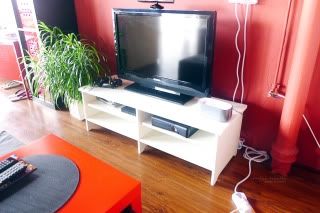 The rooms have universal sockets so lodgers won't have to worry on bringing the right adaptors. If your fellow lodgers decided to close the lights, just switch on your night light to finish your reading or surfing.
Going there:
It's easy to go around the city coming from RS Lavender. The nearest MRT station is Boon Keng station. It's three stations away from Chinatown. You would have to walk around two blocks to reach the station. There are also two near bus stations. We did not take the bus so I do not know which bus no. are on that route.
For S$28.00/night per person for the dorm rooms, would you ask for anything else?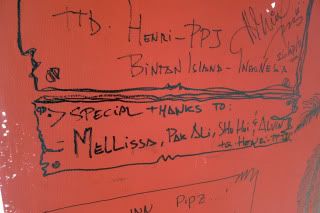 Doodles reviews outside Rucksack Inn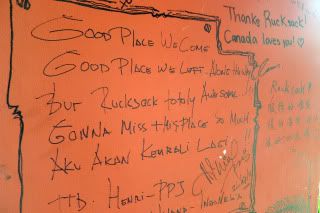 People obviously enjoyed their stay