Captivating Caramoan: Sights and Sand Tourist Inn
1:42 AM
Sun was almost setting when we reached Guijalo Port after spending two hours in a boat from Sabang Port. We were tired from all the sitting we've done throughout the day. We left Manila at 6am and it has been more than eight hours since then. We were dead hungry and tired. My only "meal" for the day were two small, plain ensaymada bought from NAIA Terminal 3.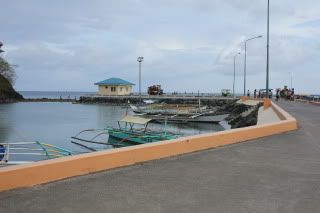 I heard my name being called by one of the porters as we alighted from the boat. Our ride was there. Kuya Joevic had his tricycle ready for us. I knew his name as he had been asking for our location since 9AM. We were behind our schedule. We rode his tricycle and after more or less 20 minutes we were in Sights and Sand Tourist Inn.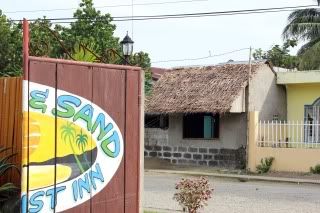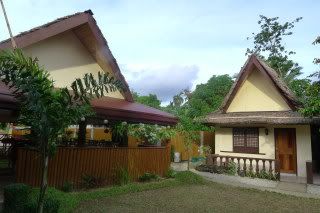 The place looked new and very clean. We were the only guests for that night. We placed our bags on the two double beds inside our room.
At four-thirty in the afternoon we were served big prawns, fried tanigue, banana, and chicken adobo as lunch - a very late lunch. For a group of three small girls, it was a heavy meal. The prawns caught my heart instantly. They were big and fresh.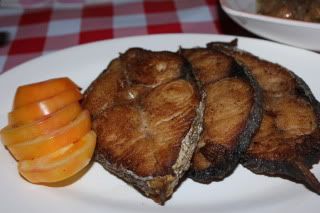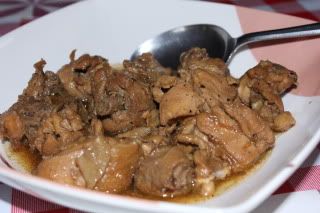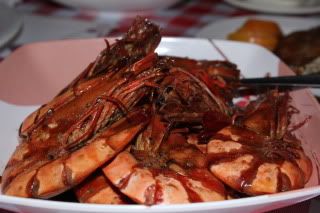 After eating we settled in our room. Kuya Joevic volunteered to bring us to the Centro church. It was late and we had nothing else to do. We came back from our Church visit and pasalubong buying at twenty past six. I jumped in our double bed to take a quick snooze.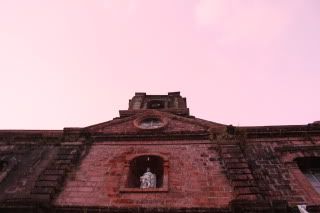 At eight in the evening I was awaken by my companions for dinner. Dinner was as delicious as lunch. We were served six pieces of crabs and one sizzling plate of vegetables and beef for each of us. It was too much for three little girls who are still full from their very late lunch.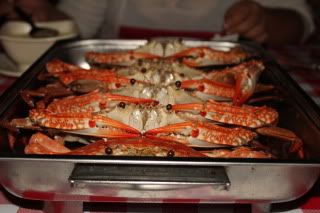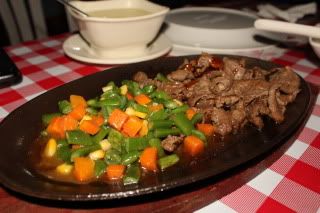 One sizzling plate plus a bowl of soup for each of us
We slept with extremely full stomachs. Saturday morning was then welcomed with fried egg, tocino and danggit. Truly a Filipino breakfast in such a homey place.
We had our lunch at Sabitang Laya. We sat on sand as we took in spoonful of white rice paired with prawns,
paksiw na baboy
and Bicol's laing.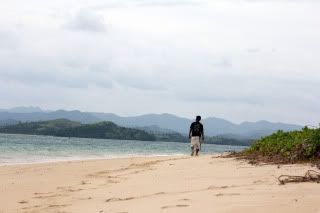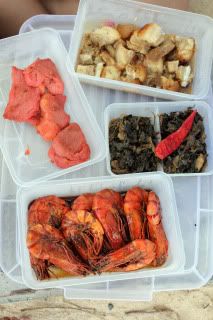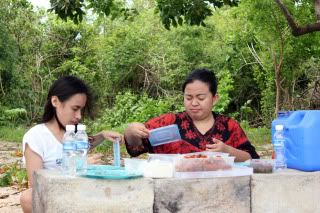 For a tour package complete with all the meals, Php2,800/person was not so bad. We paid additional for our lunch since we stayed longer than expected. Sights and Sand gave us friendly and accommodating treatment throughout our stay. Each detail of the package was definitely worth every cent we spent.