One empty backpack. That's something new considering my flight leaves tomorrow at 12 noon. Usually I've packed my bag a week before my flight. I was under the impression that our flight leaves at 10am and would therefore be coming to the airport at 7am. I was wrong. Reminds me to always check and double-check my itinerary receipt.

One cancelled trip. You can never really tell the future. My Sablayan trip became a Talipanan trip this March. No flying in the air. But it has been replaced by Samal Island on November. That's a good trade-off in my dictionary.

New job by February. This means new income for my travel fund. Although it means less vacation leaves.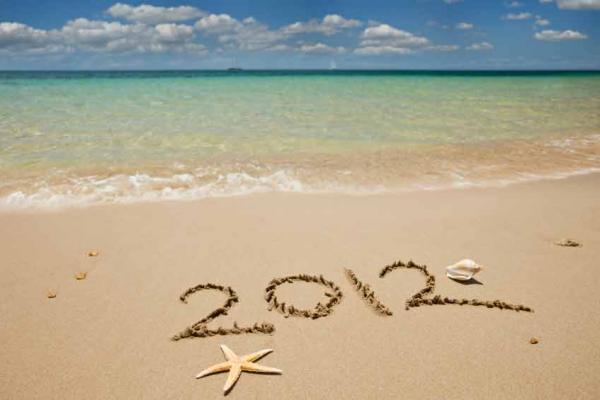 via timeanddate.com
Hello, 2012. Surprise me with more adventures!